I flew from Melbourne to Auckland on Thursday. Before I left I created my New Zealand appointments in iCal selecting the Auckland time zone setting for each one.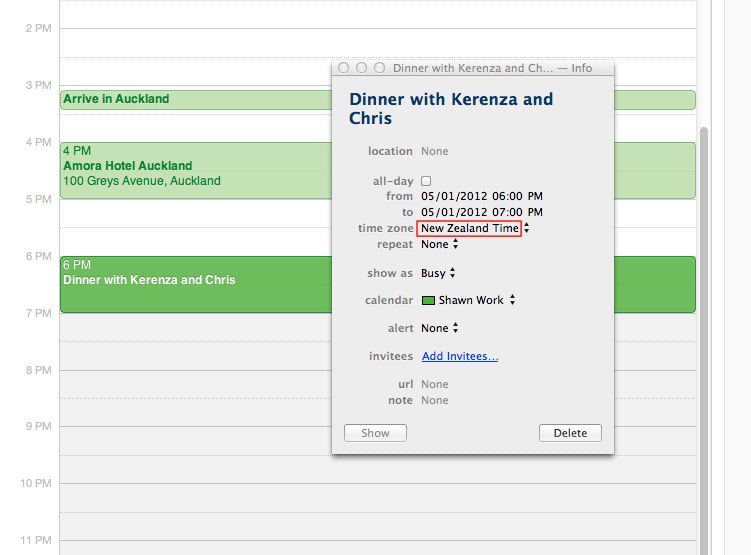 When I arrived in Auckland I set my iPhone's time zone to Auckland and it immediately added the two hours. Go to Settings -> General -> Date & Time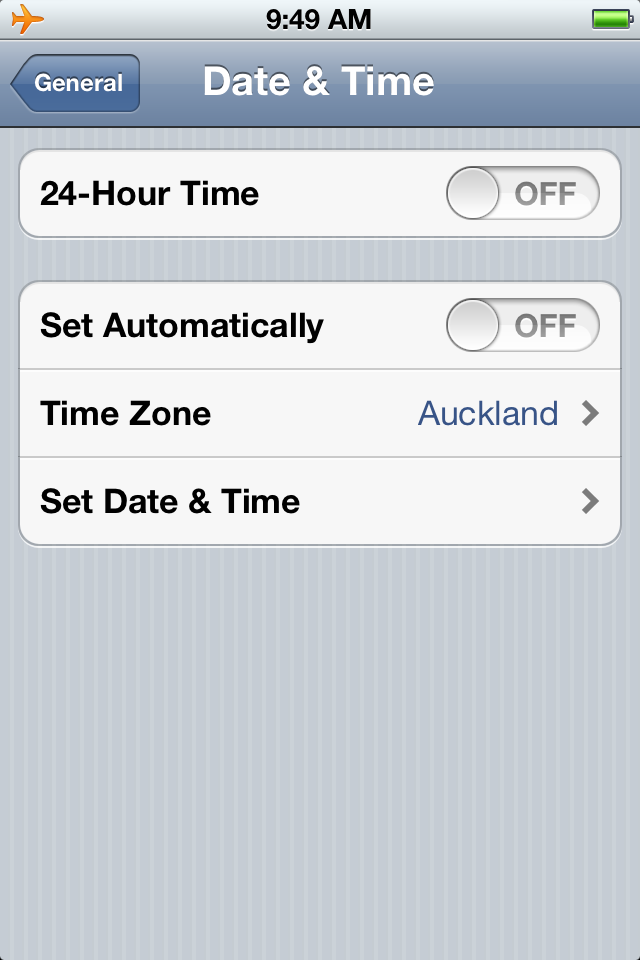 But when I looked at my iPhone calendar the events that were set to the New Zealand time were still showing in their Melbourne time slots. What had I forgotten to do?
Then I remembered I needed to set my calendar to the new time zone which can be found in Settings -> Mail, Contacts, Calendars and scroll down to Calendars and select Time Zone Support.